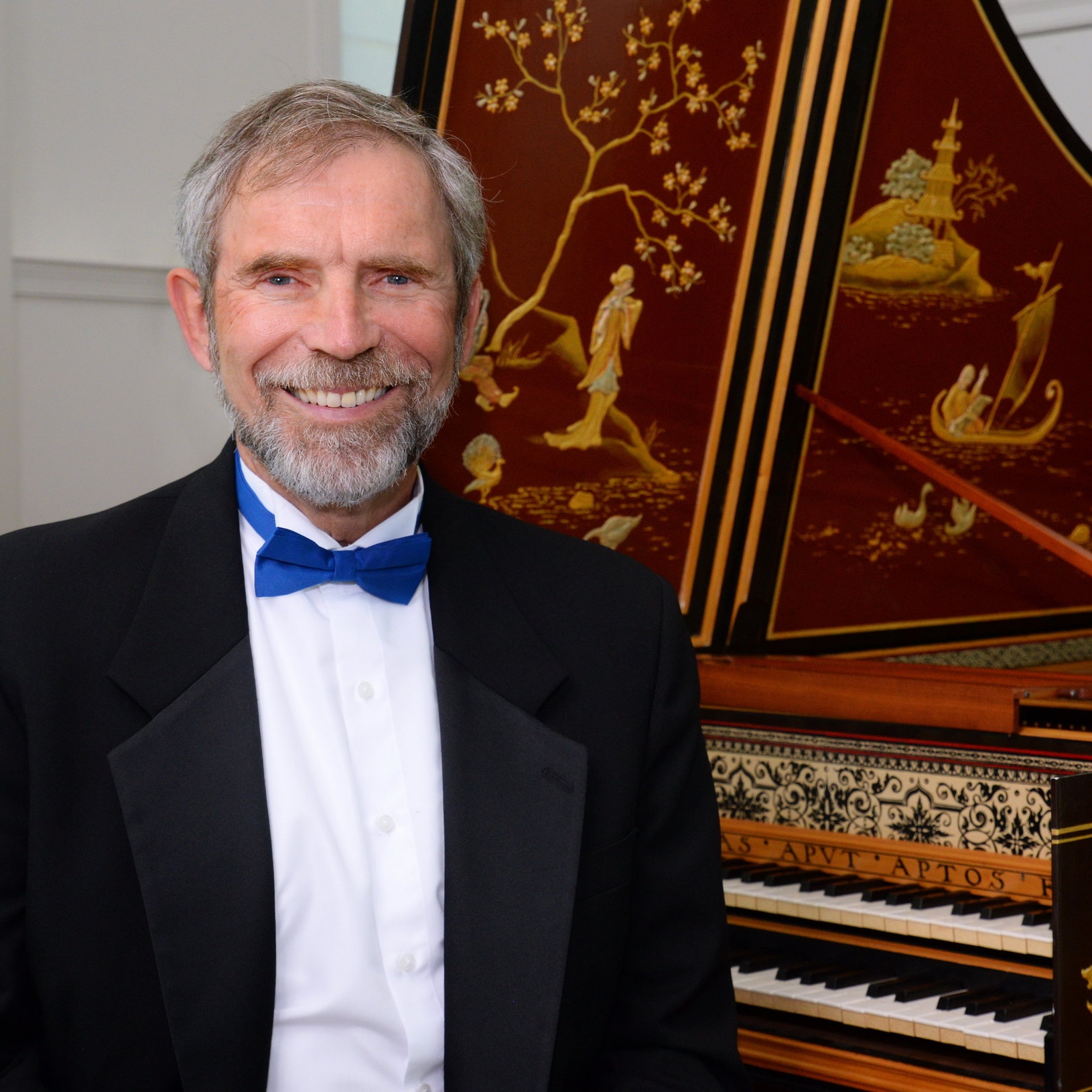 Lynn began singing with the Symphonic Chorale in 2014. He has served as President of the Board of Directors since July of 2016.
Lynn has an MS degree in microbiology/immunology from the Medical College of GA and a JD degree from the Indiana School of Law. He is now retired after more than 30 years in the pharmaceutical industry, first as a research scientist in the fields of cancer and cardiovascular research and then as a biotech patent attorney.
He has always enjoyed singing and has been active in numerous church choirs over the years. He was a founding member and former President of the Castlewood Chamber Singers in Indianapolis, IN, a group he sang with for over 25 years.
Lynn and his wife Robinette have two children. They moved permanently to Fort Myers in 2014. They love the SW FL lifestyle and are both very active in their retirement.
Pi (aka "Patricia") strives to live in a world where dark chocolate becomes the norm for all gift boxes, strife is eliminated, and we all live in the Coke commercial from the 1970's teaching the world to sing in perfect harmony.
With degrees in Humanities (BA – UNH) and English (MA - FGCU), her professional life began in the world of corporate Americana business (naturally). Having worked in diverse fields of auctioneer, home builder, media specialist and marketing director, she finally landed at Florida Gulf Coast University doing creative for the college, data analytics for program assessment, predicting scheduling needs, and other student-related operations. Liberal Arts degrees prepare you for everything!!
Her love of music began at an early age seeing Camelot on stage when she was 5, and getting her first hammer and paint brush that year to help build theatre sets (the hammer was even engraved with her name!). At that point, the hook was set and she immersed herself in music whenever she had the chance. All of the sets and costumes from her father's school where housed in the family barn, so she had the opportunity to embrace the imagination and joy of a performer's life finding something/someone new to become every day. The love of performance never diminished so she pursued and incorporated music through her entire educational career. Gospel, madrigals, chamber, contemporary, classical, ACDC to Enya - you name it, she sang it.
When not taking exceptionally short walks on the beach in search of the nearest tiki bar to enjoy laughter and fellowship with her friends, you can find her singing in her car on some journey; being a whirling dervish in the kitchen hosting dinner parties; or finding something to fix/paint/build/plant/etc.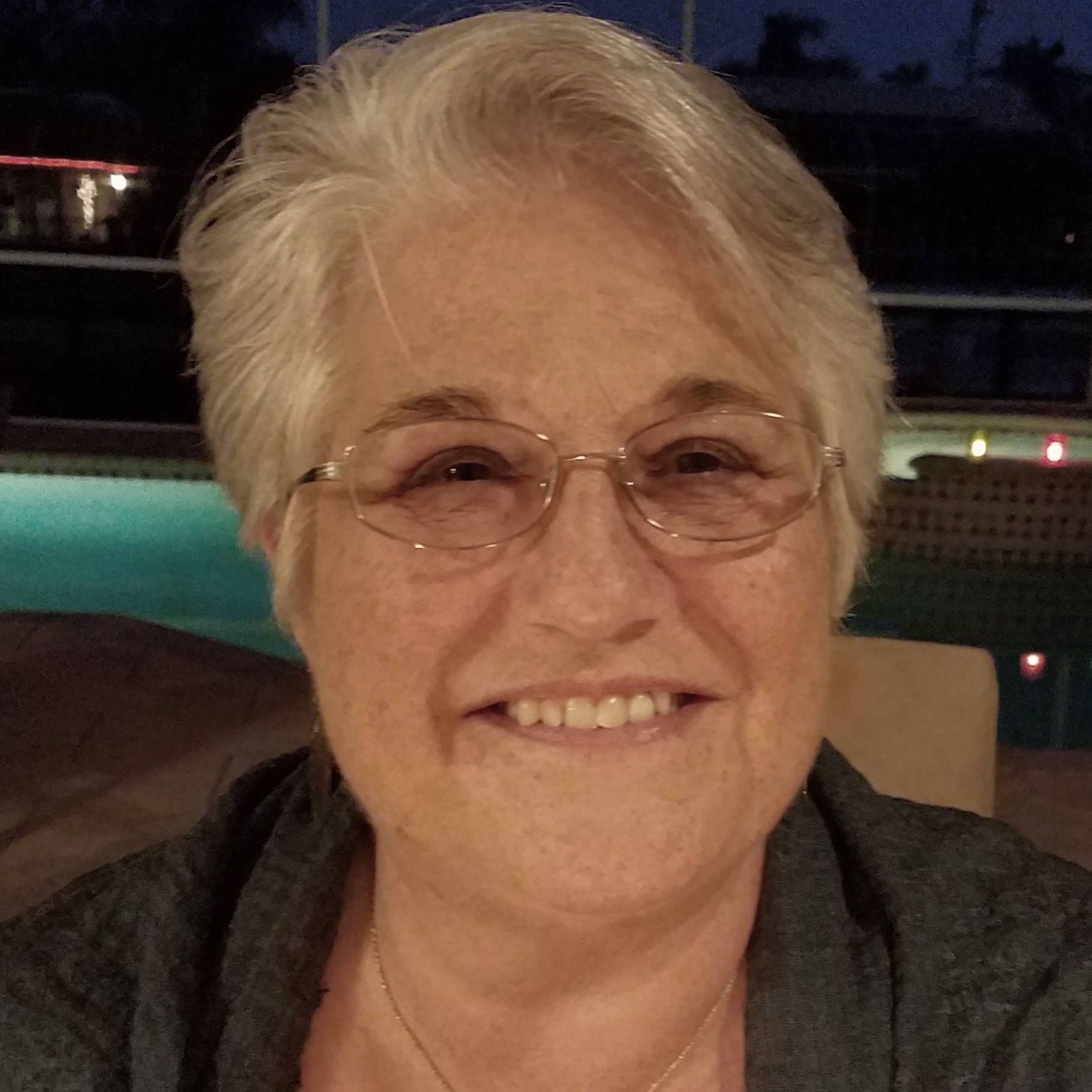 Joanne Paulino, Executive VP
Starting out as an instrumental musician in high school, I discovered choral singing in college and have been a serious avocational choral singer all of my adult life. My first choral conductor was Robert Page and I was hooked!. Ihave served on several chorus boards wherever we have lived, and while in Atlanta, served on the Board of the Suzuki School of the Arts. The School hosted Dr. Suzuki's touring performance group at the Georgia World Congress Center, which I chaired, and was able to secure support from the Japanese Consulate in Atlanta.
Professionally, I worked in university relations and special events/special projects on the VP staffs at Temple U. and U. of Cincinnati for 12 years and then became a freelance writer/marketer specializing in the arts, education, and healthcare while my children were small. In 1997 I became an entrepreneur and co-owner of 2 Primrose Pre-Schools in northwest Houston, which we built and which were nationally recognized an exemplary in the franchise system.
While in Atlanta, served on the Board and sang in the Georgia Chorale obtaining the group's first grant from the Georgia Council for the Arts. Also sang in Schola Cantorum, Emory University's community chorus directed by Anne Jones, Robert Shaw's rehearsal conductor. This group performed an annual concert led by Robert Shaw in Atlanta's Symphony Hall, as well as several programs on the Emory Campus.
In Houston, after singing with the Tomball Community Chorus for several years, I joined the Board to help with their transition from a small community chorus to the Texas Master Chorale, serving in every capacity from At-Large member, to Treasurer, to President over 8 years.
In 2005, when my husband and I moved to Cape Coral, I was proud to become a part of the SWFL Symphony Chorus. When the Symphony Chorus opted to become an independent arts organization in 2011, I served on the Organizing Board of Directors as Vice President of the newly formed Symphonic Chorale of Southwest Florida, Inc. and then served as President for the next four years.
I am a committed arts advocate not just for choral music but also for the importance of"The Arts" in the education and development of our youth. I am a certified Music Together teacher -- a parent/child music development program for young children from birth through age 5 based in Princeton, NJ.
Mr. Reed is a retired information technology manager and project manager, with earlier experience in automation engineering, R&D, and process control with several major corporations including GE, Lucent Technologies, and Lockheed Martin. Pursuit of this career involved moving to several different cities, where he chaired three local chapters of the professional Computer Society, and sang with either the resident symphony chorus or another large classical chorus. In addition to the pleasurable experiences this provided, it also exposed him to several excellent choral conductors and symphony conductors, as well as a variety of chorus organizational models. Mr. Reed now resides with his wife Ruth in Pelican Preserve, where, in addition to singing with the Symphonic Chorale, he enjoys playing pickleball and biking, and attending live music performances of all genres.
Linda's family moved to Miami, FL from Chicago, IL when she was five. She sang in church choirs throughout her youth. Her joy in choral singing was nurtured in high school, where she participated in Concert Chorus as well as a select female ensemble, Triple Trio. That high school choral experience, under the direction of Dale Willoughby, was high caliber, positive, and challenging. It sparked a life-long appreciation of and love for the choral arts.
After a long absence from singing, Linda excitedly rekindled this love by joining the Southwest Florida Symphony Chorus in 1993. She was fortunate to have continued on as a member of the Symphonic Chorale of SW Florida when it became an independent chorus. She has been a board director for the last 7 years, serving as the chair of the Member Support Committee. She is strongly committed to the Chorale's educational outreach to students, a major part of the Chorale's mission.
Linda graduated from the University of Florida with a B.ED degree, and earned her M.ED. in Instructional Technology from the University of South Florida. She served Hendry County as a classroom educator, an instructional technology support specialist for the Florida Diagnostic and Learning Resources System, and as a district Staffing Specialist for students with disabilities. She retired from the field in 2011.
Edina was born and raised in Philadelphia, began studying voice at 16 and got a job in a synagogue choir the same year earning $60 a month. That was the start of a 35 year career singing and/or conducting in large synagogues, including Beth Sholom, the famous synagogue designed by Frank Lloyd Wright.
She attended Temple University on a Presser music scholarship and studied choral conducting with Bob Page. She sang in his concert choir and played the mother in Amahl and the Night Visitors which he conducted.
She was a professional chorister for Philadelphia's two opera companies and became active in community theater as an actress and director. Favorite roles included Two By Two, Berlin To Broadway, Girl Crazy, 40 Carats and Wisdom Of Eve. Favorite directing assignments were Lovers And Other Strangers, Lion In Winter and Pajama Game.
Today, husband Alan and Edina enjoy a full life in Sanibel, and she is delighted to be a member of the chorale.
John Phillips recently retired from the Southwest Florida Symphony where he served as Artistic Coordinator, General Manager and Education Director.
Prior to moving to Southwest Florida Phillips taught at three universities:
The University of Western Ontario where he conducted the Symphonic Band and taught conducting and music education classes at the undergraduate and graduate level.
The University of Toronto where he taught Music Education courses.
York University in the departments of music and education.
Phillips has worked for three government agencies:
The Ontario Ministry of Education where he coordinated the Arts curriculum review, revision, and implementation.
As a member of the implementation team for the Professional Learning Program at the Ontario College of Teachers.
As Principal for the Music Additional Qualifications Program for the Ontario Institute for Studies in Education.
In demand as a clinician and consultant, Phillips shares his unique brand of music education through workshops with State and Provincial Music Educators' Associations, the National Association for Music Education, and as a presenter at the Midwest Band and Orchestra Clinic. Throughout his career, he participated in numerous initiatives with Music For All including the National Concert Festival, the annual Summer Symposium, and the Bands of America Grand Nationals.
Phillips has adjudicated music festivals and events in North America, South America, Europe, Asia, and Indonesia. He regularly guest conducts honour bands across Canada and the United States. For twenty years he conducted the Wind Ensemble at the National Music Camp of Canada, and was recently a guest conductor at the International Music Camp. He continues to serve in his role as Senior Advisor for Music Mentors International.
Phillips is a graduate of the University of Western Ontario where he received undergraduate degrees in Music and Education. He pursued a Masters Degree in Music Education at Boston University, a PhD in Ethnomusicology at York University, and holds an Artist Diploma in trumpet performance from the Western Conservatory of Music. He received awards of distinction for conducting from the Ontario Band Association, Phi Beta Mu, the Southern Ontario Band Festival and an Honorary Life Membership from the Ontario Music Educators' Association.
Written contributions include articles for the Ontario Music Educators` Association journal, The Recorder, the Canadian Music Educators` Association Journal, the Ontario Band Association newsletter, In Harmony, and the Ontario College of Teachers journal, Professionally Speaking. In addition, he is a regular contributor to the highly acclaimed series Teaching Music Through Performance in Band, published by GIA.
As a trumpeter, Phillips performed with the London Symphony Orchestra, Brantford Symphony and the Forest City Brass Quintet. He spent two summers at the Banff School of Fine Arts under the leadership of the Canadian Brass, studying with Fred Mills and Ronald Romm.
Born and raised in Quakertown, Pennsylvania now a suburb of Philadelphia. Earned a Bachelor of Music degree from Wittenberg University, Springfield, Ohio with a concentration in sacred music. Received a Masters degree in Business from Temple University, Philadelphia. Worked in banking and housing and economic development for 40 years. Part time choir director and organist over that same time period. Retired now and full time resident of Cape Coral. Married with two daughters and three grandchildren, two dogs and two cats.
I have always sung, even in the shower, where my voice sounds its best. I have been a member of every chorus I could join both in schools and churches. I've sung at banquets, weddings, and funerals. I love to sing. I joined the Southwest Florida Symphony Chorus in January of 2005 , and continued with the chorale when it became an independent organization in 2011. I am proud to be a member of the Symphonic Chorale of Southwest Florida and of its board of directors.
I have a B.A. from Western Reserve University in Cleveland, Ohio, and an M. Ed. from Xavier University in Cincinnati, Ohio. I taught secondary English for 31 years, and loved every minute of my career. I chaired the English Department , grades 6 through 12, retiring from teaching in 1996. I have been a resident of Lexington Country Club in Fort Myers since 1997, enjoying many of its amenities, especially golf.
I love to interact with people. Perhaps that's the reason I loved my teaching career. I dealt with many sorts of students and parents as well. As department chair, I had to figure a way to succeed with many egos and personalities. I am hopeful I can be an asset to the chorale's board, working to make it financially independent.
Janice Block Chaddock is a global executive leader, board member and speaker who has helped transform enterprises in the education and technology industries. Janice spent the last twelve years of her career at the global education giant Kaplan Inc, where she held multiple leadership roles simultaneously, including CEO of its KITE education technology start-up and Chief Legal, Compliance and Human Resources Officer of the company overall. Kaplan, owned by The Graham Holdings Company (NYSE: GHC), educates more than one million students and professionals annually with over 20,000 employees and operations in 400 locations in 30 countries.
Janice has served as a board member and advisor to public, non-profit, charitable organizations and philanthropic foundations. She served as Corporate Secretary to the Board of publicly-traded Career Education Corporation (NASDAQ: CECO); as a director and officer of numerous Kaplan operations and entities in the U.S. and overseas, including the Kaplan Netherlands B.V. holding company and the Kaplan-CITIC Joint Venture in China; and as an advisor to the Kaplan Education Foundation. Currently Janice serves as a member of the Board of Trustees of the Oxford University Center for Buddhist Studies, a member of the Board of Directors of the Princeton University Club of Chicago and the Respiratory Health Association of Illinois, and an advisory board member of Global Leaders in Law and the University of Texas Center for Women in Law. She is also an elected member of The Chicago Network.
Prior to joining Kaplan, Janice was the General Counsel and Communications leader of Career Education Corporation, regional counsel and a media spokesperson for Microsoft Corporation, and a partner in the U.S. offices of several multinational law firms.
Janice is a frequent speaker and writer on the topics of education, law, ethics and leadership, and she was a columnist for many years for Inside Counsel magazine. Her other areas of expertise include compliance, governance and risk mitigation; investments, acquisitions and partnerships; communications, brand creation and public relations; talent development, cultural change management, employee relations and employment law; and intellectual property, data privacy and cybersecurity.
Janice received the Chicago Business Journal's "Woman of Influence Award" in 2018, the American Lawyer and Corporate Counsel magazine's "Chief Global Legal Officer of the Year" award in 2017, the Barnes & Thornburg "Diversity & Inclusion Leader" award in 2016, and the Anti-Defamation League's "Woman of Achievement" award in 2014, among others.
Janice earned her bachelor's degree magna cum laude from Princeton University, her master's degree in journalism from Northwestern University, and her juris doctorate degree from Columbia University. Janice is married to Ron Chaddock and is the parent of three children: Sara, a lawyer at the Drinker Biddle firm; Alex, a computer scientist at IBM Watson; and Francesca, a student at Princeton University. She has spent the majority of her free time on international airlines and in ice rinks, exploring the world and enthusiastically watching her husband play hockey, her youngest daughter compete in U.S. figure skating, and rooting for the Chicago Blackhawks.